Her forklares det, hvordan du laver planken. Du kan læse mere om øvelsen nedenstående. God træning!
Godt og dårligt ved planken
Hvilke muskler træner planken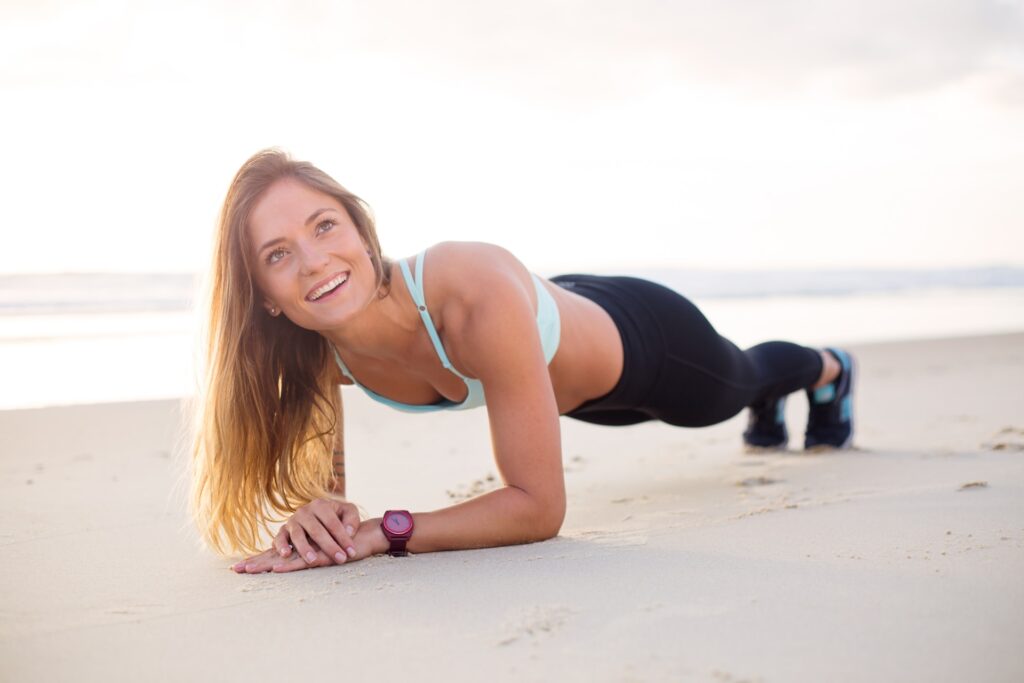 Planken kan udføres med forskellige tidsintervaller. Man kan med fordel starte med eksempelvis 30 sekunder af gangen, hvorefter man bevæger sig videre til et minut, to minutter osv. Det er vigtigt at du holder dig i en strakt position og holder maven i spænd.
Vi synes det er en super god øvelse. Det er grundøvelse, som du ikke kan undgå at støde på i et fitnesscenter. Den er god for core og maven generelt. Den kan laves overalt og næsten alle kan være med. Prøv planken, vil du ikke fortryde.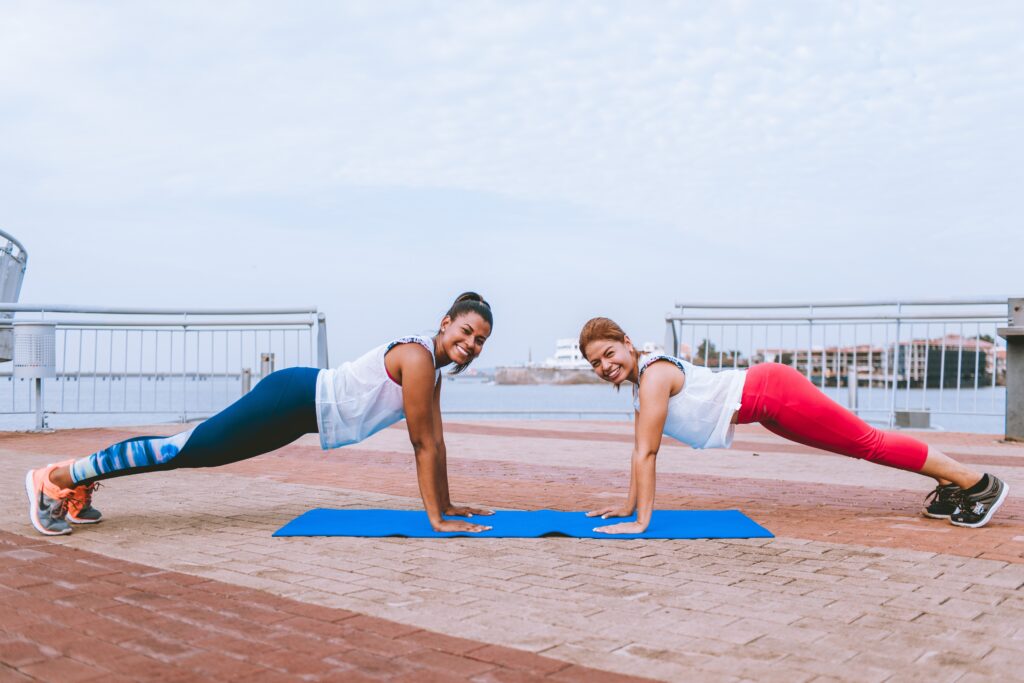 Du står i strakt position, som det ses på ovenstående billeder. Man kan både have bøjede og strakte arme. Dog vælger de fleste at have bøjede arme. Det er vigtigt at du holder dig i en strakt position. Her skal man ligeledes holde maven i spænd under hele udførelsen af øvelsen.
Du kan også supplere øvelsen med sidelæns-planke. Her ligger du på siden i planke med kun en arm på jorden. Dette træner i højere grad siden af din mave. Det kan anbefales at lave 1 min normal planke efterfulgt af to gange side planke af 30 sekunder. Kør 3 omgange af dette.