I denne video forklares det kort og simpelt, hvordan man laver mavebøjninger. Nedenstående har vi kort beskrevet dem på skrift. Her kommer vi ind på diverse elementer ved øvelsen. 
Godt og dårligt ved mavebøjninger
Hvilke muskler træner mavebøjninger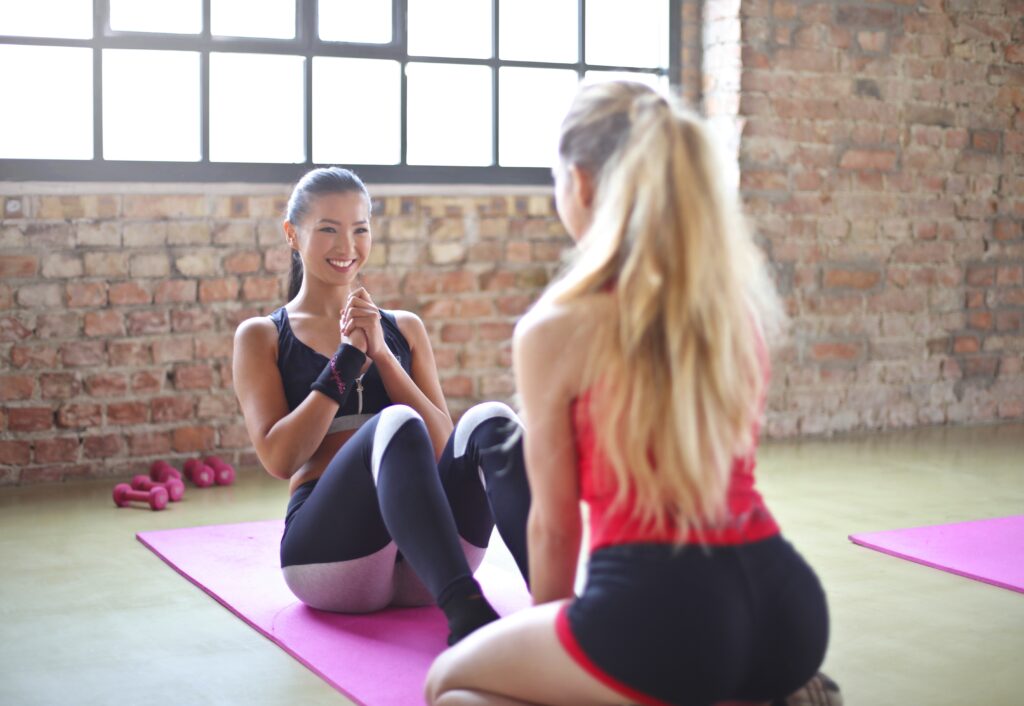 Værd at vide om mavebøjninger
Det er kort beskrevet ovenstående, men bevægelsen er meget vigtig. Man skal udføre mavebøjningen full range of motion. Det vil altså sige, at man skal strække helt ud/helt ind. Udover dette, så er det godt hvis man puster ud i toppen. Her får man et godt "squeeze".
Vores dom af mavebøjninger
Det er en super god øvelse. Den kan laves over alt og gør man det rigtigt, så rammer den maven rigtig godt.  Vi vil dog klar anbefale, at det suppleres med andre øvelser. Her kan man eventuelt lave planken eller maveøvelser i maskine for at øge vægten.
Hvordan udføres mavebøjnnger?
Du starter ud i din start-position. Dette kan eksempelvis være på gulvet, på en måtte. Her kan du med fordel have din ben bøjet, som det ses på ovenstående billede. Herefter læner du dig tilbage og får strukket maven helt ud.
Når du er helt tilbage, foretager du herefter den egentlige bøjning. Du puster luften ud, samtidig med at spænder op og bøjer hovedet op mode benene. Det er sådan man laver mavebøjninger. Dette er en simpel øvelse.